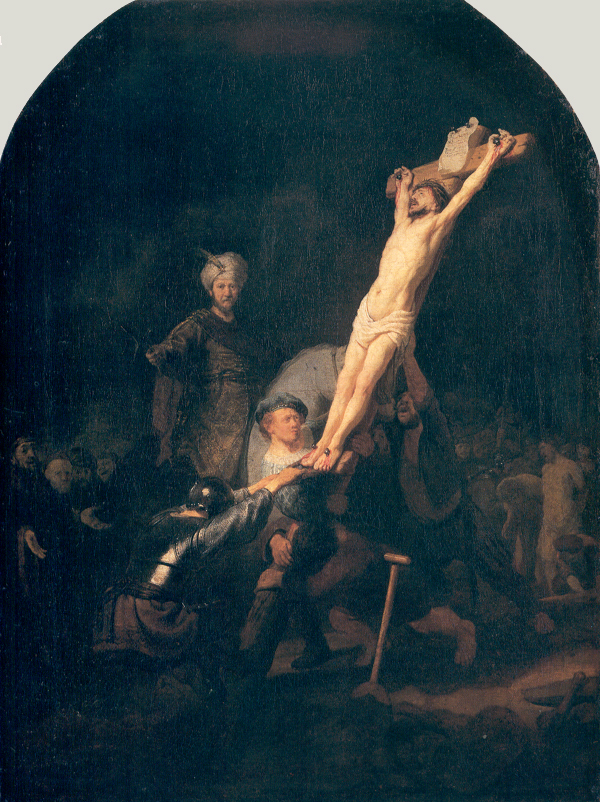 During the Christmas season, our family has a wonderful time observing Advent, so I wanted to do something more during the period of time leading up to Easter Sunday, which I will refer to as
Lent
. It is a very Biblical idea to pass along church teachings to our children using celebrations
,
Exodus and Deuteronomy are examples of this. It is a practical way to teach our faith to our children, in addition to our living out the Gospel daily.

Maybe it is just my personal experience, but Lent seems to be seriously lacking. At our church all my children received something to take home to prepare their little hearts for celebrating Christ's birth, but they have got nothing so far in preparation for celebrating the Resurrection or in remembrance of Good Friday. I am not being judgmental here, I am just stating the fact. There really is not much our there to give out, just do a search for yourself on
Amazon, Advent books verses Lent/Easter. There are lots more resources for families and children about Advent. Why do Protestants do Advent and not Lent? Should Easter be outdone by Christmas? Oh, well, here are some ideas I have found. May they be a blessing to you during this special time of year.

So here are some ideas for a Jesus Tree:
Jesus Tree (read about this on
Building Cathedrals
) - You can buy a kit
here
, but I was not crazy over the idea of cutting so m
uch felt. I also found two lists -
List 1*
,
List 2
. From here, you could make your own. I was thinking of printing out pictures and laminating them to string them onto a tree or banner.
Any suggestion
s
from you
crafty people out there would be most welcome!
Here is a good quote from List 1
~
The exciting thing about starting small is that each ornament is giv

en the family's full attention. Every year the family can add new ornaments, and Mom does not need to feel that the producing of Easter tree ornaments has taken over her life!
We usually use Resurrection eggs*, which are great too - though there are just 12 eggs to open. My children have always enjoyed the little items in each egg.
This one I am really excited about, Passion Hymns for a Kid's Heart by Bobbie Wolgu
emuth and Joni Eareckson Tada. The book contains 12 hymns. Each hymn has a devotional with
an illustrated picture, simple
piano sheet music with guitar chords, Bible verse for memorization, and a prayer. It includes a cd too. My husband has brilliantly found that singing the great hymns are a wonderful way to do a family Bible time with our 8 and under crew. We will probably use one song a w
eek from this book, so the kids will really learn it. I will use our circle time to teach them the song, and we will sing it as a family Sunday evening, perhaps adding the devotional, prayer and scripture review than as well.
Mission Possible
is a small and inexpensive($2.99) booklet by Charles Swindoll, which is a 40 day adventure with Jesus (adapted from
Walk with Jesus: A 40-day Journey to the Cross and Beyond $1.99)
. Each adventure has a scripture reading with an explanation and facts. Well either use this just for Ms. G to do on her own during her personal morning devotional, or by all of us during our circle time as a read aloud. I think we will read the booklet at circle time, and Grace will read the scripture that goes with it during her devotional, since I think the readings would be too long for the boys. Since it is a 40 day study about the cross, it is perfect fit for the traditional Lent period.
Please share how your family prepares for Easter.
Previous post on the subject
*FYI This site has google ads on it with some weird "Christian" ads/links - the one for
Arm
ageddon is one example. So, I just wanted to make clear for my conscience's sack that I am only endor
sing the article, not the ads ;-)
Artwork~
The Raising of the Cross
c. 1633 by Rembrandt